You're qualified for the job... are you ready to become the Candidate of Choice?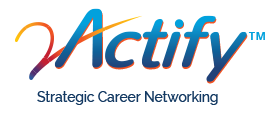 Are you ready to discover what Hiring managers are really looking for in candidates as you plan your career? It's going to surprise you!
You know you're qualified, you know you have the experience, but there's one big problem... you don't have a clear Career Strategy in place!
We are going to reveal to you what successful candidates are doing that others are not and what it is that YOU can change in order to become the Candidate of Choice for those top positions.
Enter your details below and, for a limited time, we will also send you a complimentary copy of our Value Proposition Worksheet, a unique tool that is going to transform YOUR chances of landing that top job and your career future.
Learn how to...
Clearly Define your Career Strategy
State your Value Proposition
Secure top job offers by interviewing successfully
Invite High-End Salary Offers
Enter your details below and get ready for the career moves you deserve!